I've been running pretty consistently since the middle of August and I'm really proud of myself. I dabbled with running since high school, but never stuck to it and in college, I had an injury that left me out of commission for a bit. The conversation with the Doctor went something like this:
Doctor: So, are you physically active?
Me: I run a bit
Doctor: Do you follow the same path?
Me: Most of the time, why?
Doctor: You're approximately the weight of a two baby elephants.
Me: -________-
Doctor: Stop being so heavy on your feet, lighten the load a little bit.
Me: -________-
Doctor: Here's a boot. Wear it for 8 weeks, then come back.
Fun fact, I had actually fractured my leg because I was landing too forcefully on one foot. Eight weeks in a boot and another four weeks of not running later, I was the weight of three baby elephants and terrified that I would fracture my leg again. *Insert half assed running attempts for the next four years here*.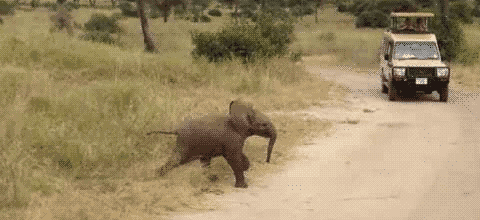 Anyways! This past summer my roommate signed up for a 10K and I was always really jealous of watching/hearing about how much farther she ran than the week before. I started thinking to myself, "Hmmm, maybe I want to try running, too", so I did. I went out and began to run.
My first run was on August 24 and I ran 1.35 miles at a 14'21" pace. I was wiped out. I was beet red, panting, sweaty, and I was mad at myself because I had to stop so many times. I was so incredibly sore the next day, that it took me a whole week to decide to go back outside, but I did! I did it! I laced up my shoes, put on some workout clothes, grabbed my headphones and was off.
Here are some things that running has taught me so far:
1. There is no such thing as going too slow. Beginning to run is just like anything else, it takes time and patience to become good at it. It takes time to run a mile, it takes time to figure out your pace, it takes time to get used to exercise.
2. You will trip and fall eventually. The important thing is to get back up as fast as possible or else people who are driving by will think that you have seriously harmed yourself and drive around looking for you to ask if you are okay.
3. You will feel amazing. It may take awhile, but one day you will come home from your run, look at how far you ran and what your pace was and you will be amazed at how far you've come from run 1.
4. It is addicting. Just like any other form of exercise, running releases endorphins, endorphins make you happy, and happy people don't kill their husbands. When I come in from a run, I'm incredibly sweaty and absolutely parched, but I'm happy I've worked out. Running lets me destress, get out of the house, lose some weight, and explore new neighborhoods around my apartment.
5. I am not graceful. I am not a cute runner. I'm not. Sometimes I turn into a mouth breather, other times I've breathing through my nose like I'm a dragon, I fall, I sweat, my face gets very red, I talk out loud, and I make weird noises. I'm pretty much okay with this. Is it weird thinking that people from school might see me running? Sure. Is it going to let it stop me? Nope.
At the end of August, I signed up for my first ever 5K through my school's public interest group. I had about six weeks to get into shape and get running because I paid $20 to sign up and I wanted my free t-shirt, come hell or high water! I had been running about 3-4 times a week, slowly increasing my mileage each time, when one day I realized, I ran 3 miles without stopping. I completed a 5K! I was incredibly excited that in six weeks I had been able to push myself and complete a goal that I had been striving for.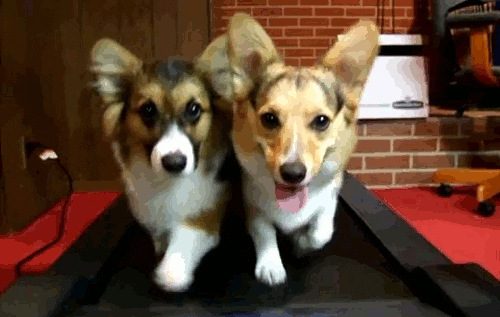 On October 3, 2015, I completed my first official 5K (which actually turned into 3.8 miles) in a PR of 43:05, an approximate pace of 11'20" per mile. On this run, I made records of my longest run (43:05), longest run (3.8 miles) and fastest 5K (35:16). I'm incredibly proud of myself, so proud that I made my boyfriend sign up for a Thanksgiving 5K with me.
Needless to say, I'm pretty hooked on running. The best part about running is I can eat a third slice of pizza and not feel bad in the slightest. Probably not the best mentality to have, but PIZZA!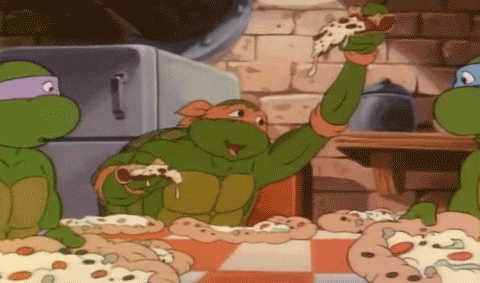 Contest time: Since my boyfriend and I are running the 5K on Thanksgiving, we'd love to wear t-shirts with a funny saying on them. Anybody have any suggestions? The prize is the satisfaction of knowing your slogan is on a stranger's t-shirt!