Grab your tissues, everybody, this is a sad one.
I was watching the news this morning when the most heartwarming story came on. I'll summarize it as best I can.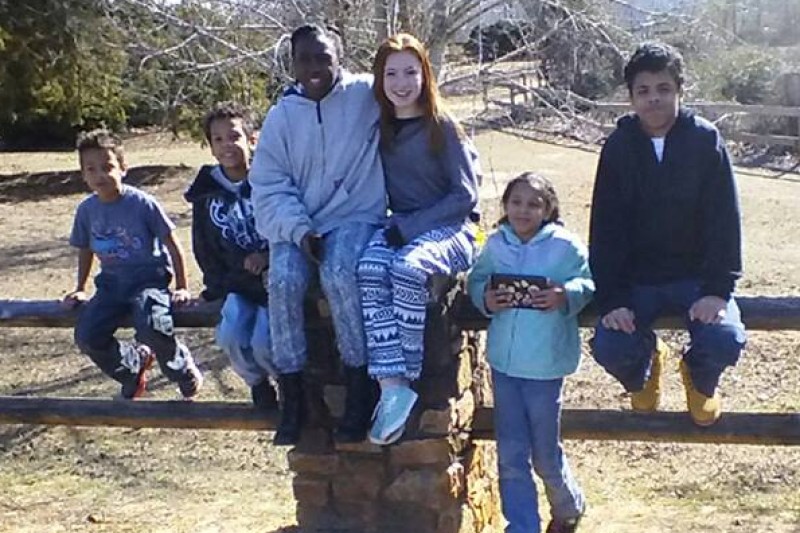 Officer Nathan Bradley is a 24 year old Georgia police officer who was on duty when he got a call for a car accident with the possibility of fatalities. When he arrived on the scene he was given the responsibility of going to the home on their driver's licenses, less than a mile away, to inform whoever was home about the two fatalities.
Officer Bradley rang the doorbell and four kids (ages 13, 10, 8 and 6) answered the door, all in Halloween costumes. The oldest child said no adults were home- their parents had left a little while ago to buy face paint, told them they would be home soon and not to answer the door. This officer went back to his squad car to figure out what to do; there weren't any adults in the home to notify. The grandmother of the children was contacted and notified about what happened, but lived in South Florida and it would take seven hours for her to get to Georgia. His superiors suggested that the officer call DCYF and have them take care of these kids until their grandmother could take them.
Officer Bradley couldn't bear to ruin Halloween for these four kids by telling them what about their parents deaths, so he told them that their parents weren't able to take them out tonight, their grandmother was going to meet them later on, and he was taking care of them in the meantime. He brought them to McDonalds and Burger King for burgers, french fries, and milkshakes before bringing them to the police station for movies, candy, and popcorn. Numerous officers dropped by with even more candy and badges to give the kids, who slept at the police station that night.
The grandmother arrived early the next morning, and took custody of the four kids once they were told what had happened. The kids will have to move from Georgia to Florida with their grandmother, and needed $7,000 to transport their parents bodies to Florida for burial.
Officer Bradley started a GoFundMe for these kids to help mitigate the expenses of their parents funeral. Within three days, nearly 10,000 people have donated a total of $360,506. Any amount that goes beyond expenses will be put into four trusts for the kids education. He's kept in contact with these kids who now consider him part of their family.
This police officer is a shining example of what all people should aim to be. I wanted to share this message with all of my readers who I know will be just as touched as I am.
Here is a link to the GoFundMe in case anybody would like to donate, Go Fund Me.